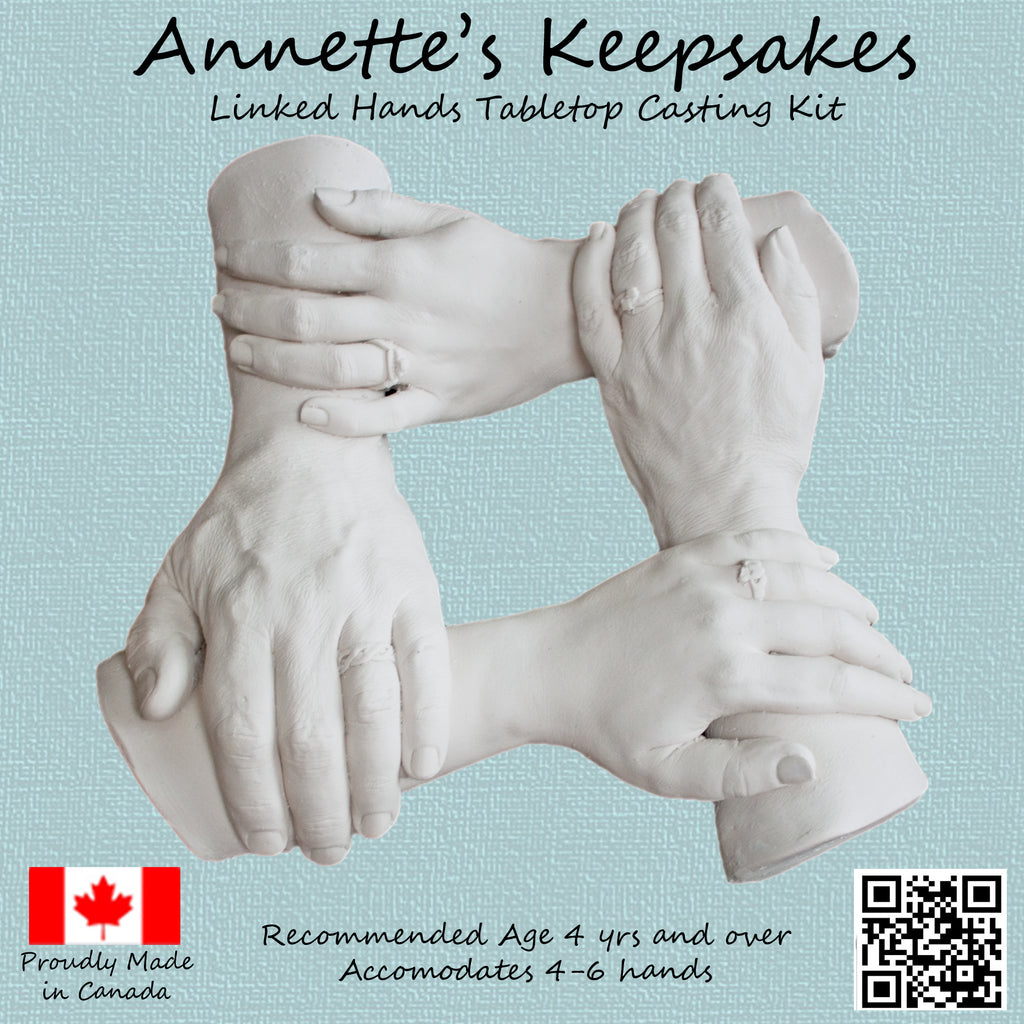 Linked Hands Tabletop Casting
This is a great lasting keepsake for a family to make together. It will cast up to 6 hands.
Hands are joined together on a tabletop, the molding mixture is poured over the hands and then covered with plaster strips.
When it is hardened the hands are removed and it is flipped over and filled with the stone mixture. 3-4 hours later the molding mixture and plaster strips are removed to reveal the casting.
Kit includes all materials needed to make the casting. Tools you will need are scissors, a whisk, and a spatula.
Watch my video for a visual guide. https://youtu.be/raK1Yqh4Sc4
This product is recommended for ages 4 and up as a younger child is unlikely to hold still during process of making the mold.